£2.00
1 L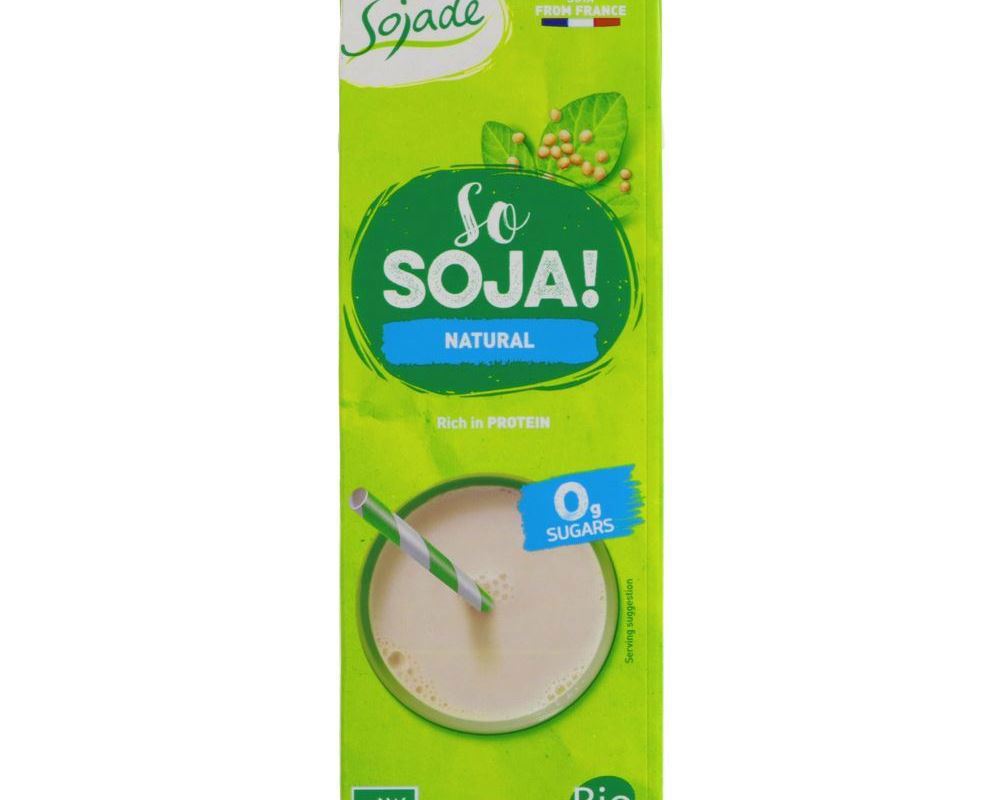 Sojade organic natural soya milk is free from dairy, sugar, and gluten. It is made from 2 ingredients only: spring water and French soya beans. It has a good protein level which is a brilliant alternative to dairy, it tastes fantastic whether hot or cold, and it's as versatile as it gets: pour it over cereal, mix it into a fresh fruit smoothie, blend it into your coffee or tea, or use as a cooking ingredient in place of dairy milk.
This product is Gluten-free, is Organic and is Vegan.
Ingredients: soya juice* 100%
For allergens, see ingredients highlighted in bold in the ingredients list. Possible cross contamination The following potential allergens may have come in contact with this product in transport, packing or production: Milk, Nuts Please note: Although we make every effort to ensure this information is correct and accurate, we cannot be held liable in instances where it is incorrect.