£4.90
245 g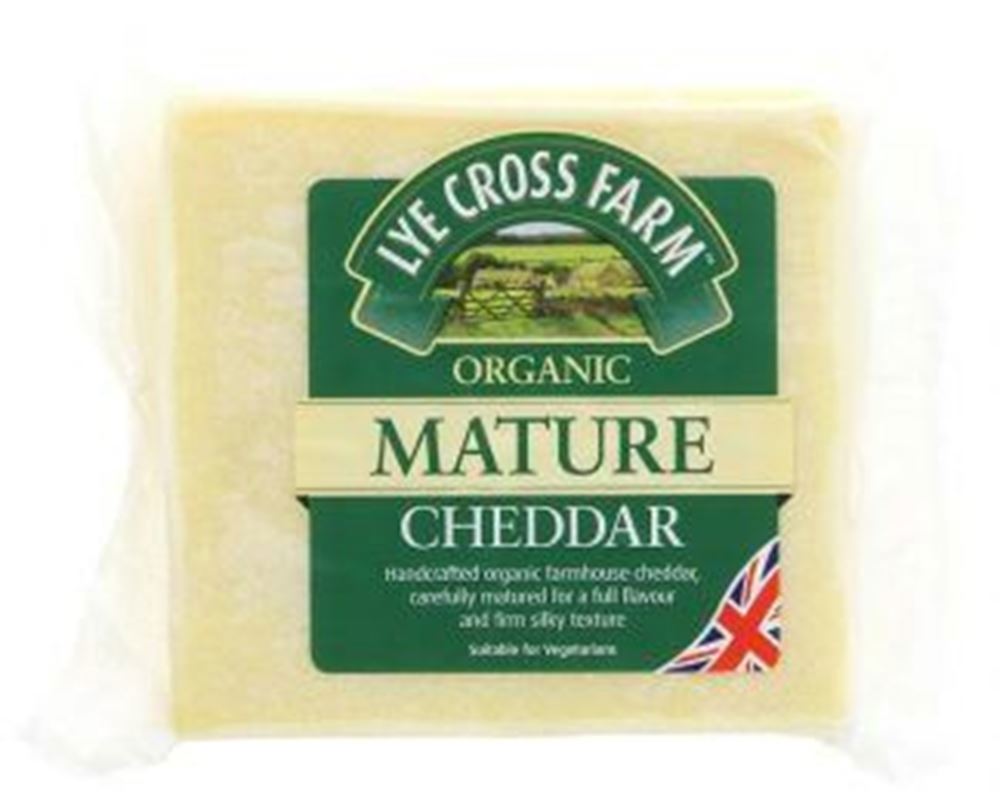 Handcrafted organic farm cheese developed by the Alvis family business at Lye Cross.
Lye Cross Farm's award winning Mature Cheddar cheese is carefully matured for ten to fourteen months under controlled conditions, to produce a full flavoured farmhouse cheese with a firm and silky texture.
This is a Chilled product, and needs to be stored between 2-8 degrees Celsius.
This product is Organic.
Ingredients: Organic cows milk, permitted non organic ingredients: salt, rennet, starter culture.
For allergens, see ingredients highlighted in bold in the ingredients list.