£3.62
480 g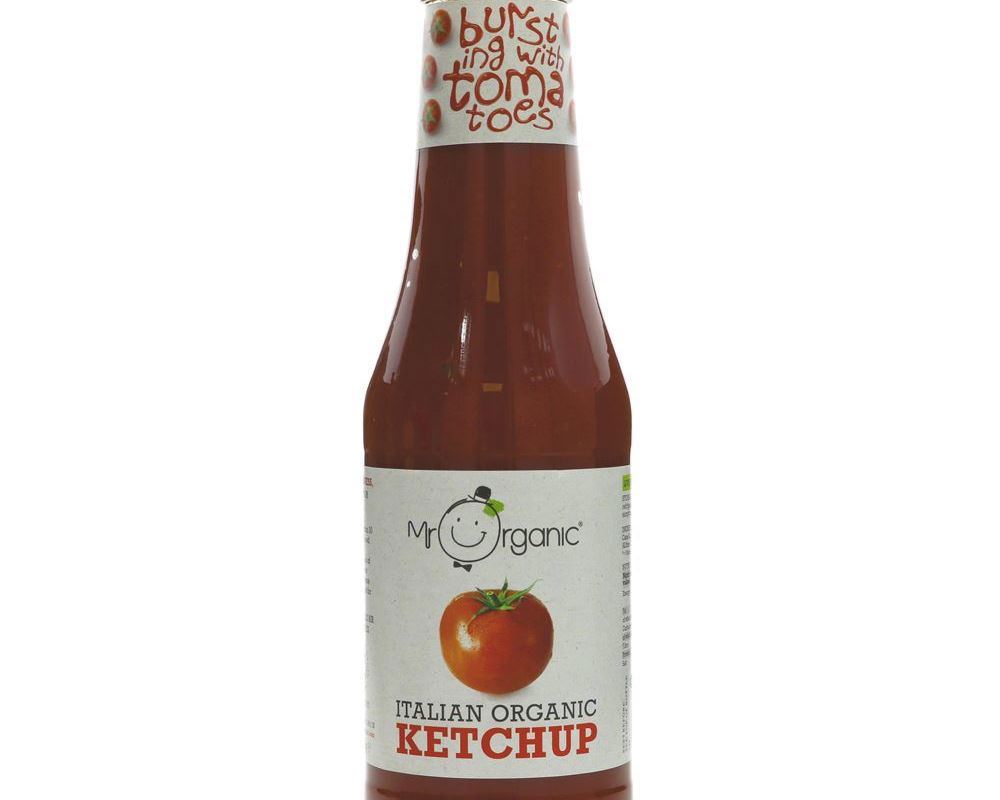 We think that Mr Organic ketchup is an absolute smasher! 600g of tomatoes packed into every 100g of ketchup...that's 5 times more than a certain well known other brand! With half the sugar it's also better for you. Not to mention the fact that organic tomatoes have been shown to have more lycopene content than non-organic ones.
This product is Organic and is Vegan.
ngredients:
Tomatoes (80%), cane sugar, vinegar, sea salt*, onion, spices. * permitted non-organic ingredients .
Nutritional Information:
Allergy Information:
For allergens, see ingredient in the ingredients list.
Please note: Although we make every effort to ensure this information is correct and accurate, we cannot be held liable in instances where it is incorrect.